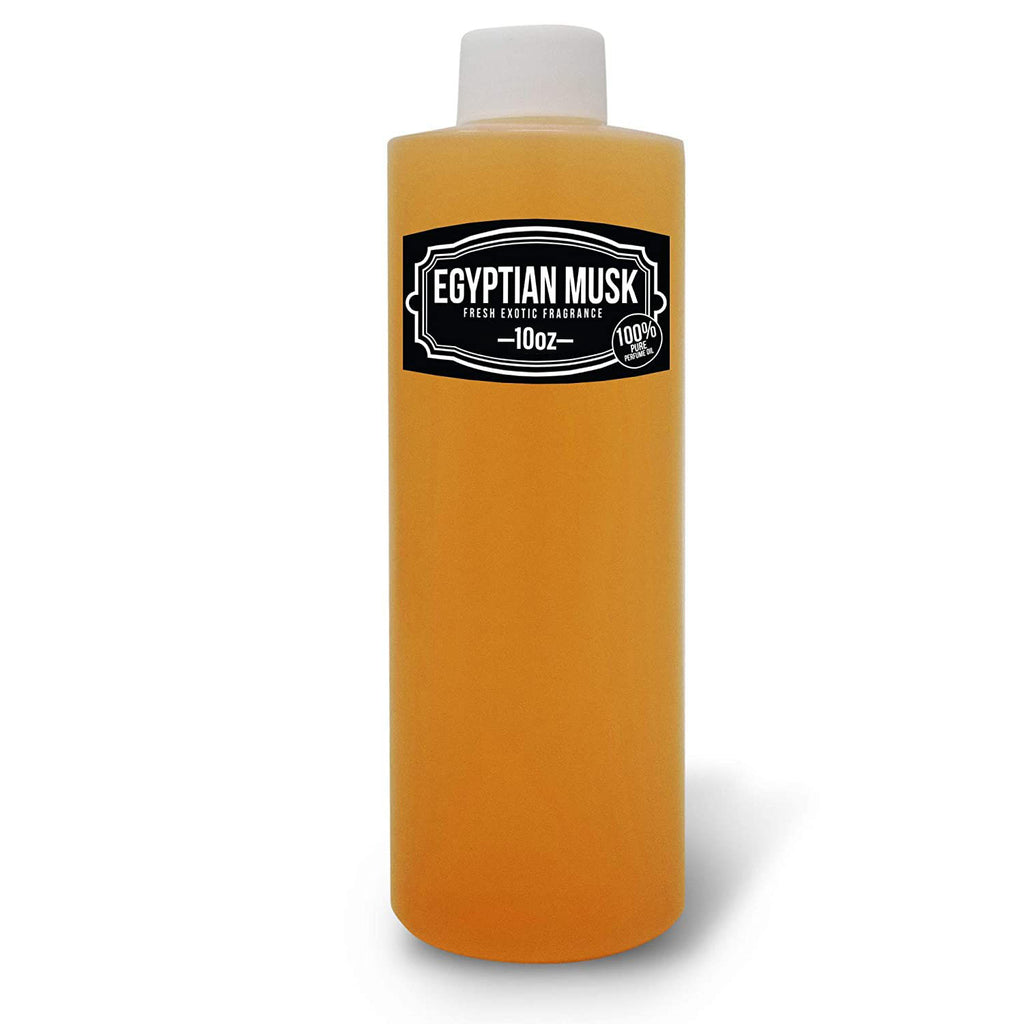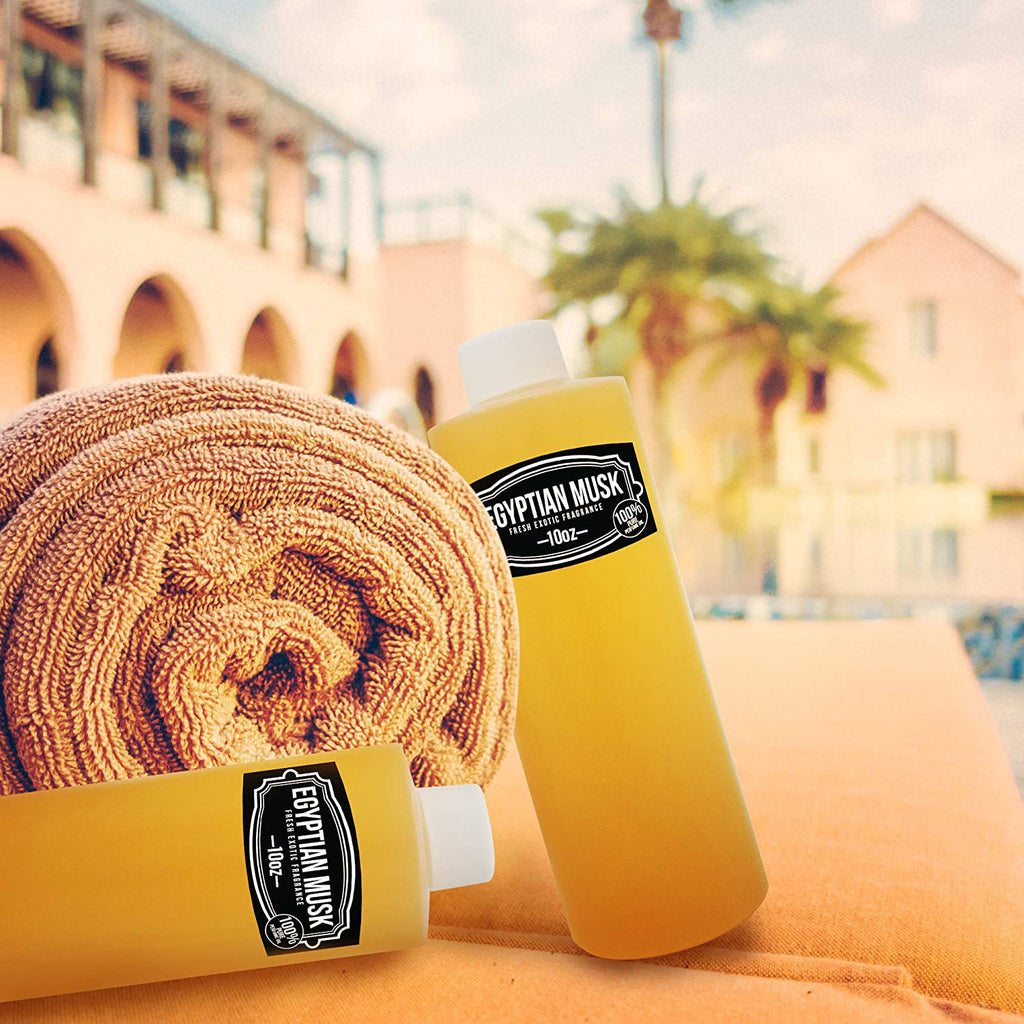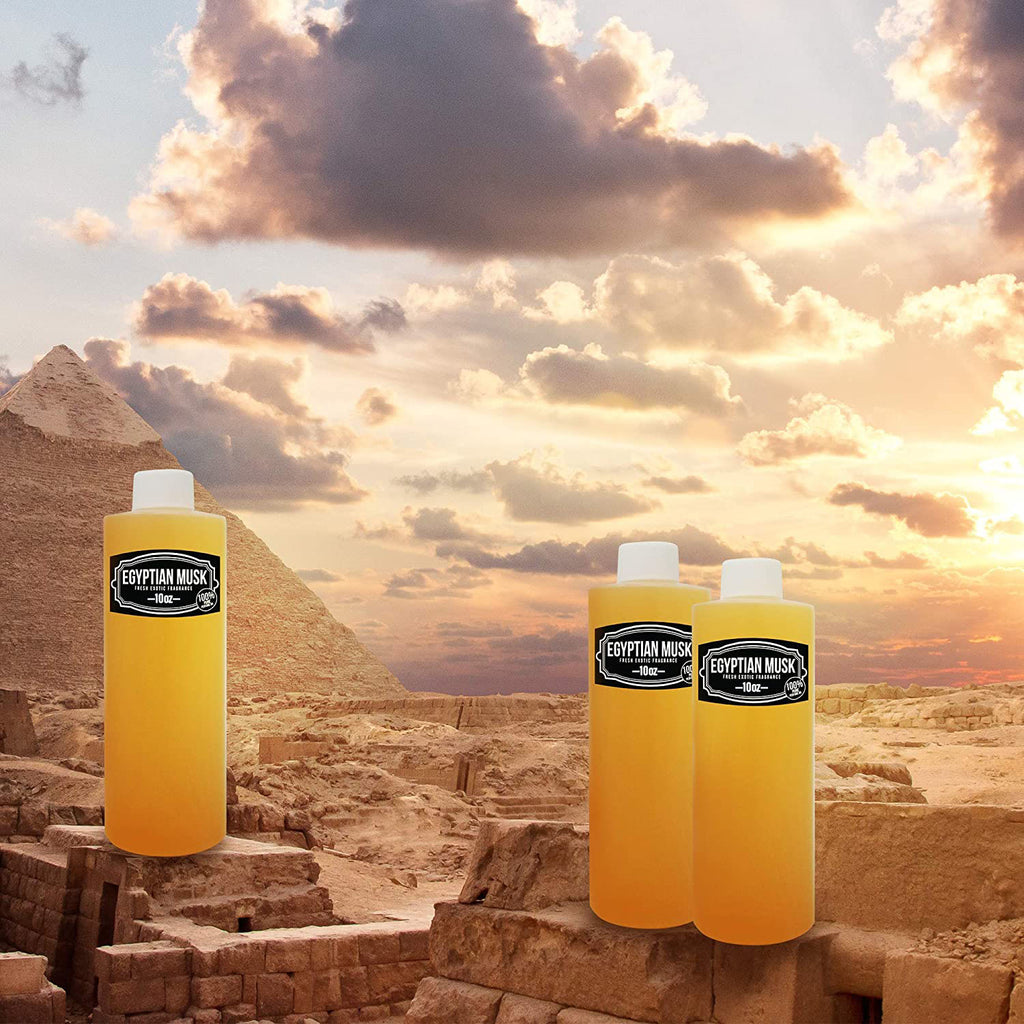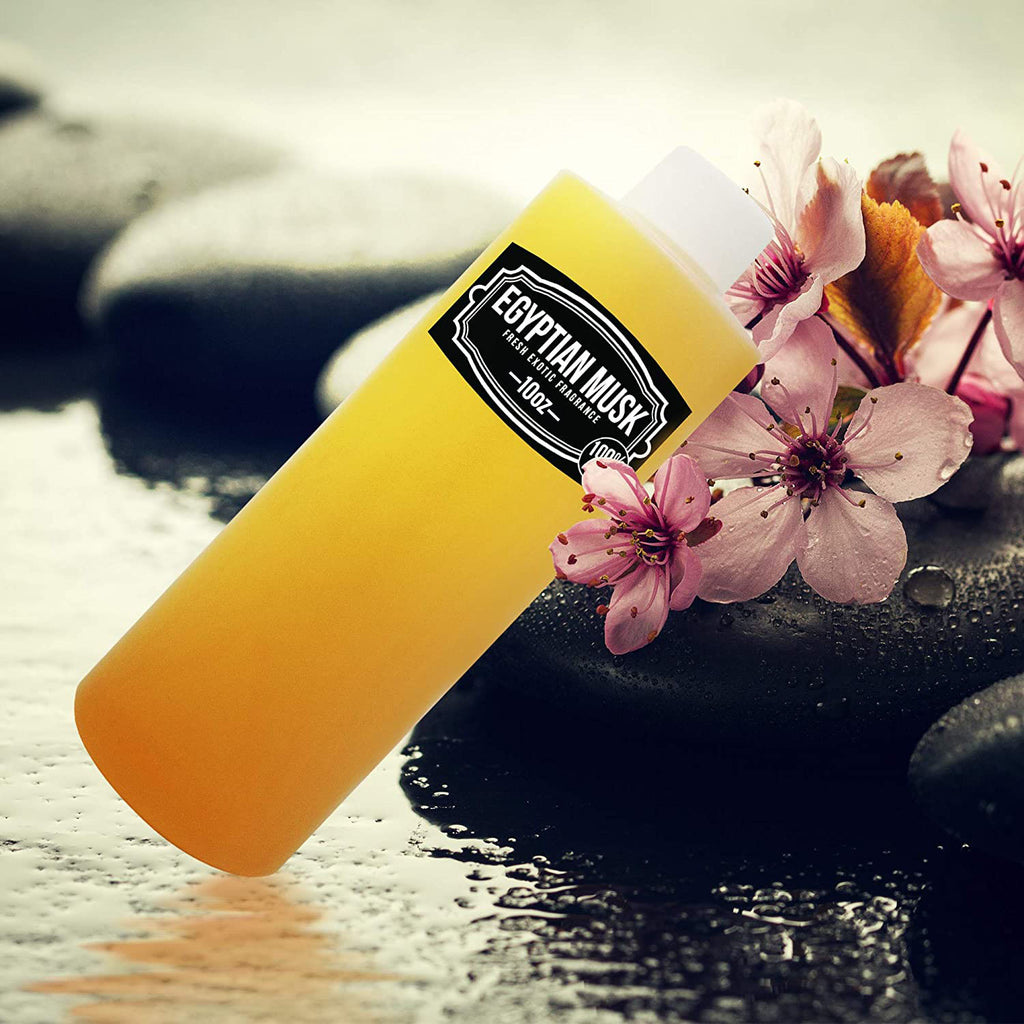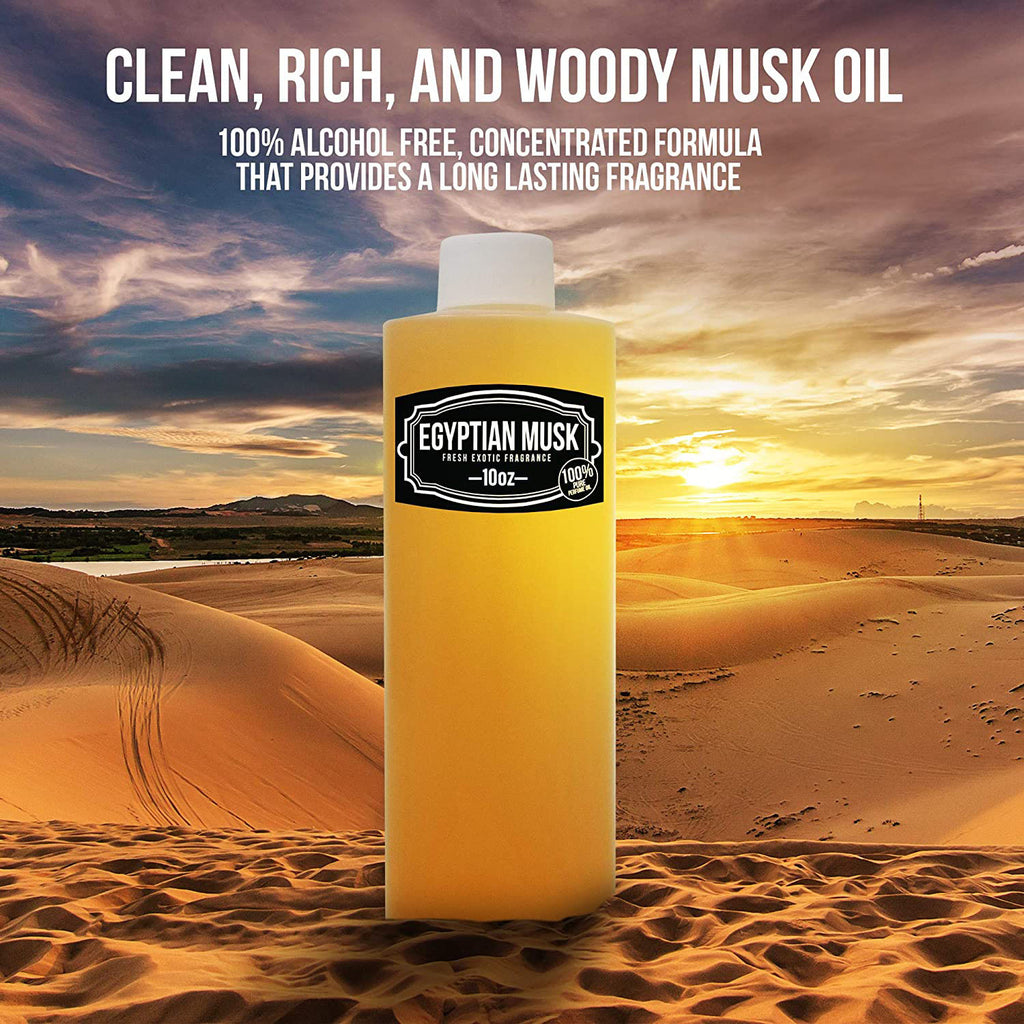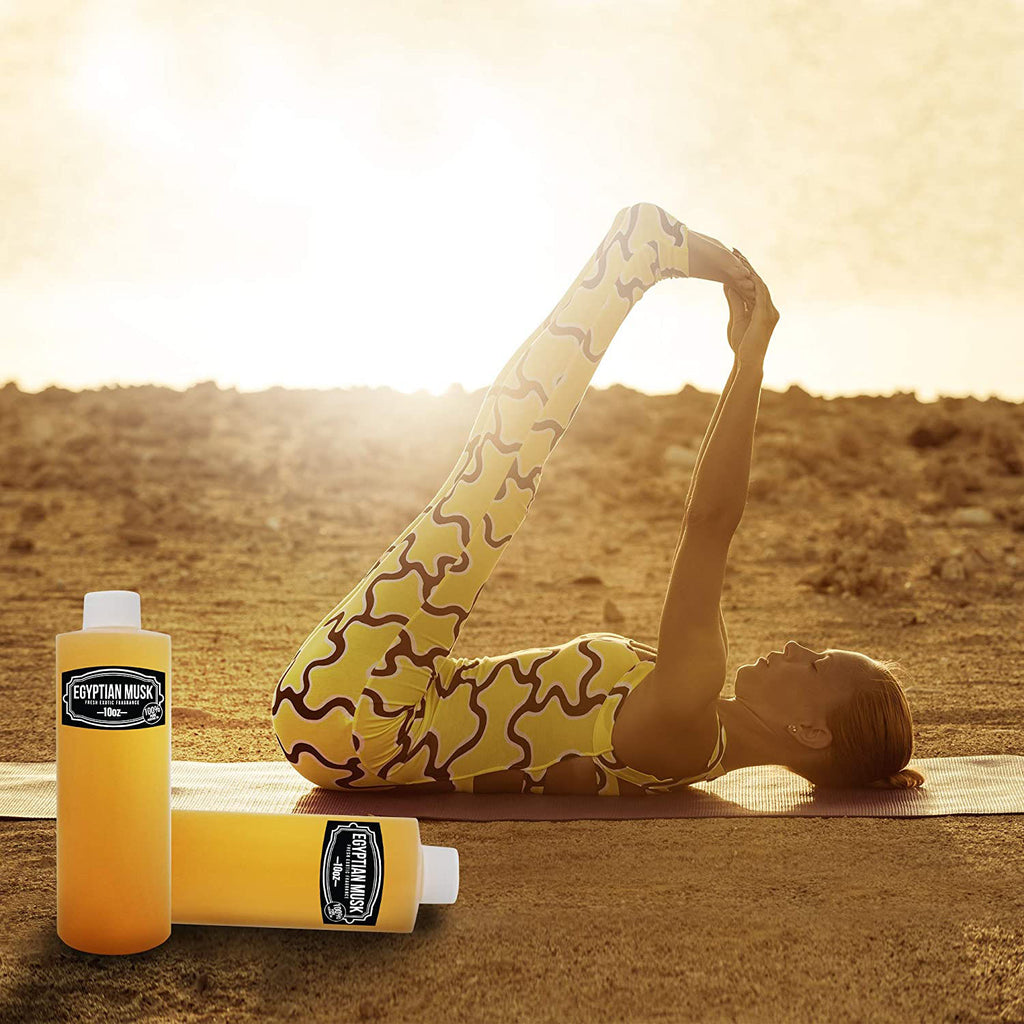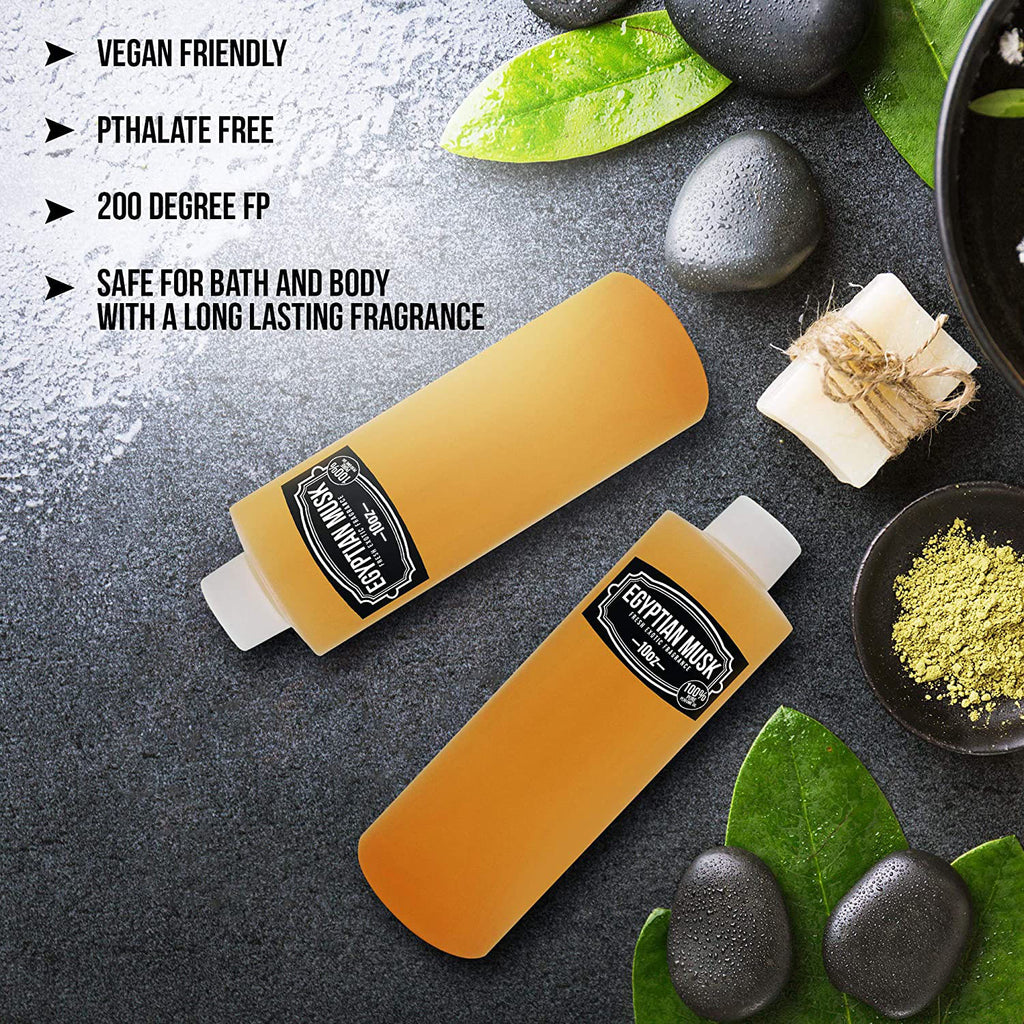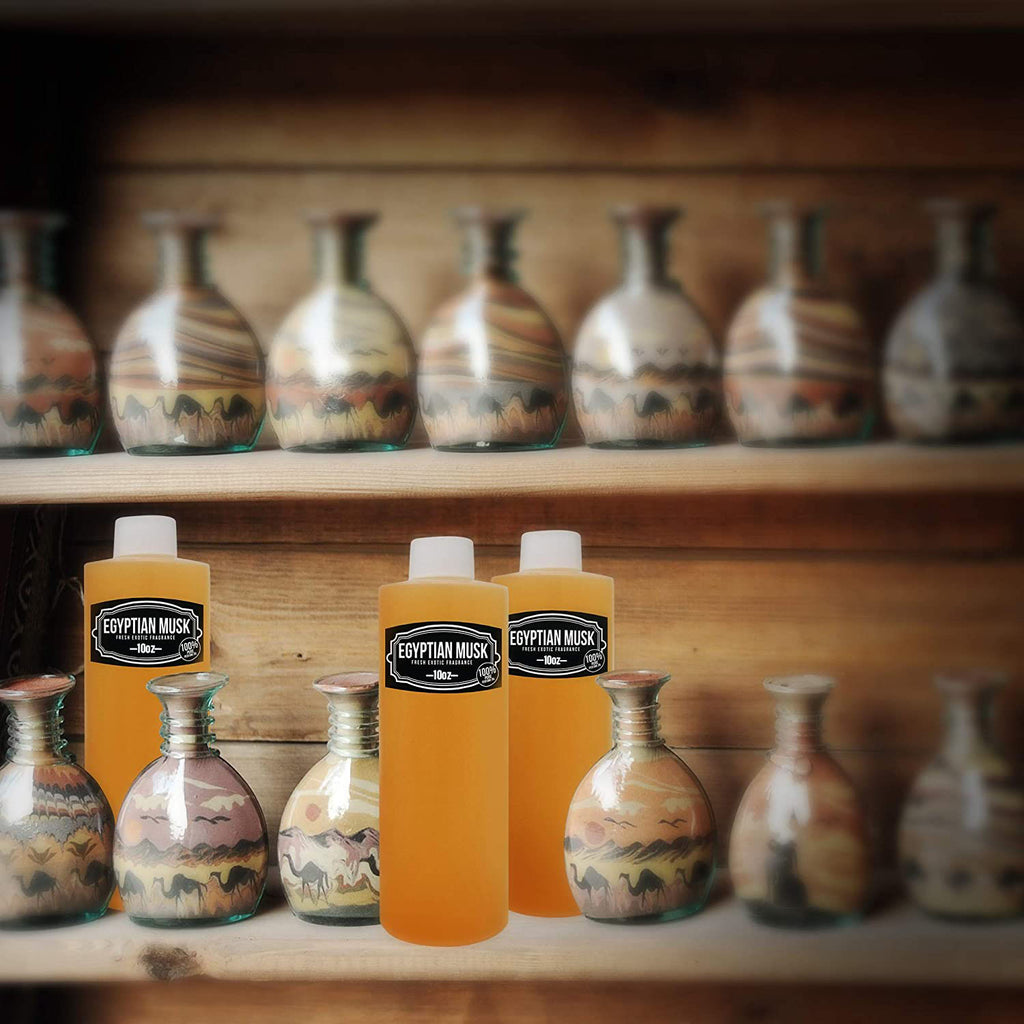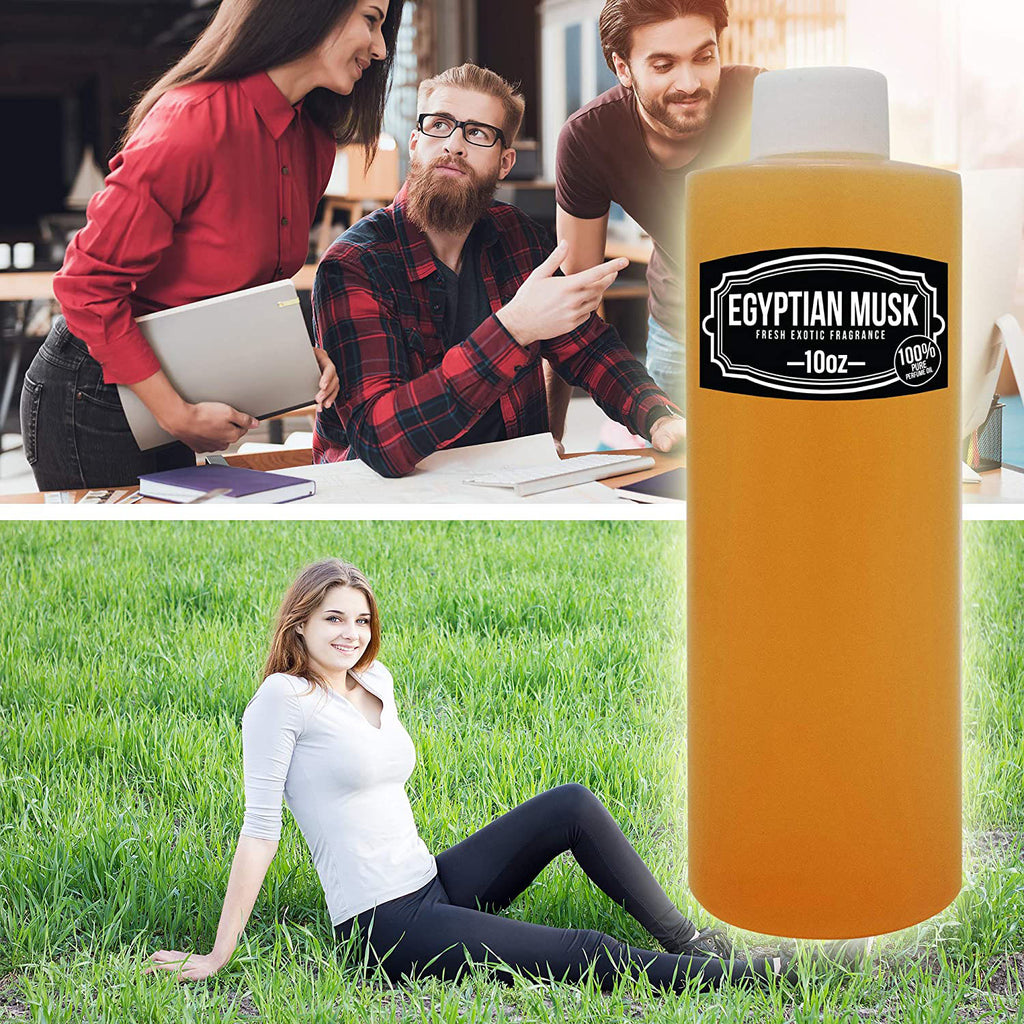 Bring the sweet musky aroma of this natural essential oil to your patio, living room, and office from the rich history of Egyptian Musk Oil.

The Nylea Egyptian Musk is a unique variety of musk oil sourced from 100% organic sources in Egyptian farms. Whether you're looking for a great essential oil to help with your meditation sessions or a super-rich fragrance to enrich your home or business premises - this bottle is the perfect pick~

Reap into all the tremendous benefits of original musk with our oil which has emollient properties and a long-lasting fragrance.

Why This Musk Oil?

The Egyptians have used Musk oil to cure common ailments and improve general well-being for thousands of years. Nylea brings you the benefits of this legendary natural oil in a rich, concentrated formula that provides a long-lasting aroma. Our Egyptian Musk essential oils are farm-grown and contain a pleasant, mild fragrance. Unlike most other stored Egyptian Musk, which is watered down with fillers and toxins, ours is 100% natural and organic. Take advantage of this natural Egyptian Musk oil to improve skin and hair health, make your home fresher, and even repel pests.
Frequently Ask Questions (FAQs)
What Does Egyptian Musk Smell Like?
Egyptian musk is a unique fragrance that leaves you feeling like you're walking through the sprawling expanses of Egypt with all its captivating beauty. According to most users, Egyptian musk smells exotic, earthy, and pleasant. On a fragrance wheel, an earthy tone is an excellent complement to floral scent to give a fresh earthy floral scent to your home.
What is Egyptian Musk?
Egyptian Musk fragrance oil was used by Cleopatra, which attracted Mark Antony in ancient Egypt. This oil is a relic from the days of ancient Egypt. The original Egyptian musk is extracted from the sac of a musk. Nowadays, it is a combination of different essential oils such as Frankincense, Myrrh, Patchouli, and Rose. There is also a deep and rich history of Egyptian musk oil. You'll want to use it more when you get to know it.
What is the Best Egyptian Musk Oil?
Several companies produce Egyptian musk oil, but Bargz Oil is the number one producer of this oil. The company promotes the tradition of making Egyptian Musk oils. There are also many products that this company offers. Among them are Egyptian musk essential oil and Egyptian musk incense.
Can This be Used in an Essential Oil Diffuser?
Yes. You can meditate with it; it calms emotions and increases inner strength. This scent can be combined with floral notes to balance the masculinity of the scents. A combination of woody musks and sensual floral notes in a perfectly balanced manner. You can buy this product without worrying about phthalates.
Is Egyptian Musk Unisex?
People have different preferences. However, this oil can be used by both men and women. Egyptian musk oil initially is reworked for people who loved the masculine musky scent. However, many Egyptian musks are becoming even more popular with women. This fragrance oil can be combined with a floral undertone, officially unisex. 
How Does Egyptian Musk Oil Help You?
The Egyptian musk oil is an excellent meditation aid that calms emotions, strengthens the inner self, and promotes peace. The scent combines earthy florals, woody musks, and sensual fruit notes in perfect harmony. To know more about the benefits of Egyptian musk oil, read more on our blogs.
What is Egyptian Musk Made of?
It is believed that the original Egyptian musk contains an ingredient called civet (natural musk) and was used by Cleopatra. Nowadays, the Egyptian Musk is made from a blend of Frankincense, Myrrh, Cedarwood, Patchouli, Amber, Rose Petal, and Ambrette seed oil.
Where Can I Buy Egyptian Musk Oil?
You can buy the best Egyptian Musk Oil in BargzNY fragrance and essential oil. Get yourself a treat of the variation of oils that will fit your taste. 
Can This be Used in Soap Making?
Yes. Egyptians have been using musk in a variety of products for centuries. They traditionally use rose water and olive oil to create a soft, gentle cleansing bar for soap-making. The rose water may be substituted with any other floral hydrosol, and the olive oil can be replaced with any carrier oil. A drop of Egyptian musk oil can be added to make the finished product perfect.
Does Egyptian Musk Have Harmful Chemicals?
Genuine Egyptian Musk Oil is made from natural plant sources, including Frankincense, Myrrh, Cedarwood, Patchouli, Amber, Rose Petal, and Ambrette seed oil. Egyptian musk oils containing animal products also have fewer chemicals but are cruel to animals, especially musk deer. 
Can You Put This Oil in Body Scrubs and Lotions?
Yes, there are products available in the market, including Egyptian musk-in-body scrubs and lotions. However, testing is performed before you use this oil or any other concentrated oil product. Patch testing is one test to ensure you will not develop hypersensitivity or allergies as you use the product. It can be done by dropping minute amounts to the arm and waiting for a reaction after 24 hours.
How Many Drops Should I Use in a 150ml Diffuser?
Egyptian musk essential oil is just like any other essential oil out there. The general rule is 5 drops for every 100ml. For a 150ml diffuser, you can use 7-10 drops depending on how intense the scent you want. Some diffusers, especially wick ones, cannot process different oils, including Egyptian musk. Make sure yours have an ultrasonic property in it.
Does Egyptian Musk Have Pheromones?
Even in modern times, scientists still debate the existence of sex pheromones. The majority believe that the scent of musk is relative to testosterone. Testosterone theoretically acts as pheromones and, in higher concentration, can be detected by women and attracts them.
What are the Ingredients of This Fragrance?
Egyptian Musk is a distinctive fragrance made with a combination of Frankincense, Myrrh, Cedarwood, Patchouli, Amber, and Rose Petal oils. It has an earthy scent with a floral undertone that calms its users. The old version is acquired nowadays illegally as it came from the sac of the musk deer. 
Frequently Asked Questions
Some of our customers do, but we also sell essential oils that you can use in a diffuser or humidifier.
We have a wide collection of fragrances that are suitable for different personalities and preferences. We have amazing blends of floral, fruity, musky, woody, and tropical scents. Our fragrances are perfect for any gender. Our fragrances are designed to evoke different emotions and memories through their unique scents.
Apply a few drops of your fragrance oil or roll on the skin after a shower. It is highly recommended to apply fragrance on your pulse points such as on the writs, behind the ears, at the bottom of the throat, inside of the elbow, and behind the knees. Avoid applying fragrance oil on clothes as some oils can cause stains.
You can use a Bargz dropper or a spray cap. Make sure that the dropper or the spray cap's size is the same as the size of the bottle. (eg. if you get a 10ml bottle, you should also get a dropper or a spray cap for 10ml.)
There is no need for you to dilute or mix it with anything as this will affect the fragrance of the oil.
Please take a photo and send it to support@bargzoils.com. Provide a short description of the issue and someone will assist you.
Questions? Our helpful Bargz experts are on hand if you need them. Contact them here support@barzoils.com
---
What are people saying about Bargz?